Everyone eats some types of foods with a great appetite, but can't stand some others at all. However, being quite a picky person can sometimes significantly limit the options and even make it difficult to maintain a healthy diet. In serious cases, being too picky can lead even to certain medical conditions like selective eating disorder. Even though you might be a picker eater, there are diets for picky eaters which can help you eat healthily, control the blood pressure or the sugar levels, lose weight or accomplish whatever health goals you may have.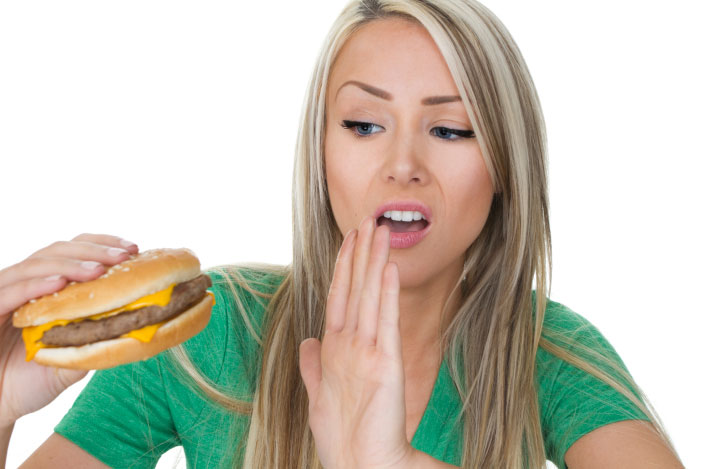 Diet Tips for Picky Eaters
1. Mix Foods You Prefer with Healthy Foods
Try to mix all the foods you prefer with healthy ingredients whenever you are preparing a meal. This way you will eat what you like, but at the same time, your food will be much healthier packed with all the necessary nutrients. Here are some ideas for you:
If you can't stand vegetables but like to eat your pasta with various kinds of sauces, a great way to prepare a healthy meal is by pureeing vegetables such as mushrooms or spinach and adding them to the pasta sauce you are just making.
If you are not a meal lover there are always great vegetarian dishes you can enjoy. If you like potatoes you can mix them with cheese, tomatoes, onions, lettuce and many other healthy ingredients for a delicious meal.
2. Prepare the Foods You Prefer in Familiar Ways
Often eating the same foods prepared in the same way can be quite boring and not delicious at all. Especially if you are a picky eater, this could be a problem. However, you can always prepare the foods you like in familiar ways but add some different preparations as well, mixed with foods you dislike but they are probably much healthier and packed with great nutrients. This is a great rule for diets for picky eaters.
You can always roast or barbecue the vegetables if you are not a vegetable lover, together with some meat or fish. You can puree vegetables and add them to pasta sauces. You can puree fruits as well if you are not a fruit lover but are concerned about not eating healthy at the same time.
3. If You Dislike a Food, Add Flavors
A good way to change the taste of certain foods or the entire dish is by adding various flavors. You can always spice up your dishes by adding some fresh herbs, salt, and pepper, or even garlic if you prefer. Adding various sauces like chili sauce, peanut satay sauce, teriyaki sauce, etc., can make your dishes more delicious as well.
4. Choose Higher Quality Food
The fresher a food is the healthier it will be, the better taste it will have, making you want to eat them again in the future. When buying groceries, go to local farmer's markets and buy fresh fruits and vegetables. Go to a local butcher for fresh meat, or go to a local fish market if you want to prepare a nice and fresh fish meal that you will enjoy eating.
Diet Plan for a Picky Eater
Being a picky eater can be quite a concern whether you are getting all the necessary vitamins, minerals, and other nutrients with the foods you eat. Here are some diets for picky eaters and great recipes for breakfast, lunch or dinner you can prepare at home.
1. Breakfast Options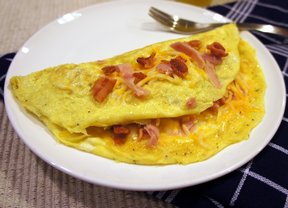 If you are an egg lover and want to start your day packed with calories, then bacon and cheese omelet is a great recipe you can make yourself at home. Such a dish contains about 4 grams of fat, 26 grams of proteins and about 165 calories.
Mix two egg whites with bacon and ¼ cup of shredded cheddar cheese. You can also add vegetables to the omelet as well or even add turkey bacon if you prefer.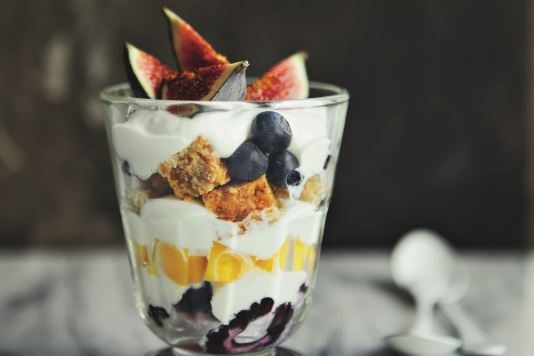 Breakfast sundae is a great meal in the morning if you prefer your breakfast to be sweet. Layer one cup of vanilla yogurt with blueberries and strawberries in a glass. Add almonds between each layer for a better taste. If you don't like blueberries or strawberries, then you can substitute them with the fruits you prefer the most.
2. Lunch Options
If you are a picky eater that does not mean that you will need to eat the same dishes for lunch every day. Here are some great recipes you can try: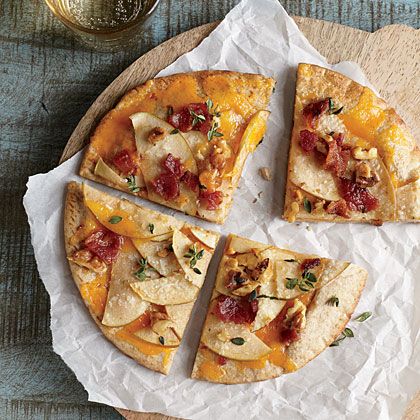 If you are a pizza lover, you can try personal pita pizza. It contains about 210 calories and only 6 grams of fat. Split a wheat pita and place it on a baking sheet. Spray the wheat pita with olive oil cooking spray. Add mozzarella cheese, tomato slices and Italian seasoning on top. Bake this pizza for about 15 minutes until the cheese is melted completely. You can add other vegetables besides tomatoes such as mushrooms, peppers, etc. You can add pepperoni or turkey as well.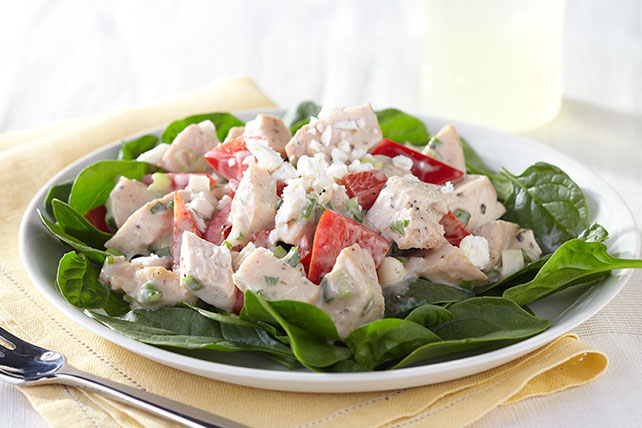 If you like chicken salads but not those you can buy at the grocery store or order in, then you can make your creamy chicken salad yourself. In a bowl add some chicken breasts, ½ cup of Greek yogurt and mix them well. Add to the bowl, 1 tablespoon of honey, 2 tablespoons of sweet pickle relish, ½ cup of chopped celery, pepper and salt. Mix all the ingredients in the bowl well and enjoy this chicken salad. You can add some nuts or other vegetables if you prefer to the salad as well.
3. Dinner Options
If you are a picky eater and don't have a clue what to make for dinner, here are some great dinner recipes: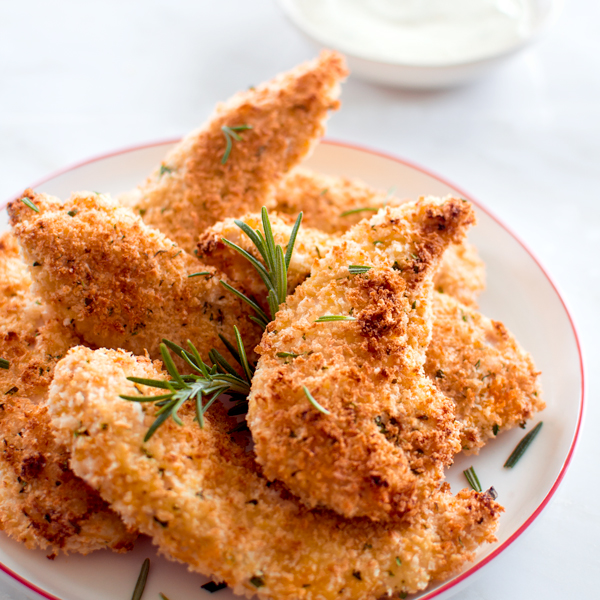 Many love fried chicken, picky eaters too. To make delicious chicken fingers at home, mix ¾ cup of cornflake crumbs, 1 teaspoon or garlic powder or onion powder, 1 teaspoon of paprika and ½ teaspoon of salt. Mix all the ingredients well and dip the chicken fingers first into plain yogurt and later into this corn flake crumbs mixture. Place each chicken finger on the baking sheet and bake them in the preheated oven for about 15 minutes. You can serve these chicken fingers with potatoes, rice or vegetables, whichever you prefer the most.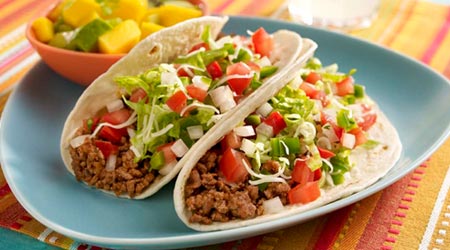 Everyone loves tacos I guess. If you don't like tacos with beef, you can prepare them with turkey. You can add various vegetables you prefer such as lettuce, chopped tomato, beans, corn, peppers, etc. Adding diced avocado, salsa, lime juice or cheddar cheese if you like.