Asparagus is a nutritious vegetable in the same family as garlic, leeks and onions. Asparagus contains neither fat nor cholesterol, and has very little sodium. In addition, it has numerous vitamins and minerals. Those on a diet will be happy to know asparagus has only 20 calories every 5.3 ounce serving. However, there is one big question about this powerhouse veggie: does it cause gas?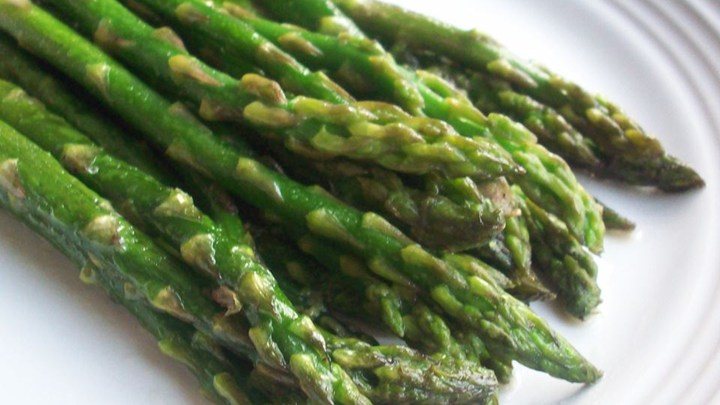 Does Asparagus Cause Gas?
Unfortunately, asparagus can cause gas. This might be a small side effect, but it can have annoying consequences for those who love to eat asparagus. Some foods do cause more gas than others, especially those containing complex carbohydrates. Asparagus contains raffinose which is a type of complex carbohydrate. It includes sugars such as fructose, glucose and galactose. The human body doesn't have the proper enzyme to break them down appropriately, so the bacteria in the gut must ferment the food in order to process it. This leads to excess gas.
What Are the Other Possible Side Effects of Asparagus?
1. Smelly Urine
Asparagus leads to smelly urine. This happens because the body produces the amino acid derivative of methionine during the breakdown. Some people don't notice this, perhaps because they don't produce the amino acid, or because they simply can't smell it. Scientists believe genetics might determine whether you have smelly urine or not.
2. Dry Mouth
Asparagus is a natural diuretic, meaning that it forces your body to let go of the water it has been holding. This leads to more urination, which can eventually lead to slight dehydration. So there will be the feeling of a dry mouth.
3. Allergies
Some people might notice an allergy to asparagus right after they eat it. Rather than questioning "Does asparagus cause gas?" they might suffer from worse symptoms, such as inflamed eyes, itchy and sore throat, blocked or runny nose, difficulty in breathing, hives, a dry cough, nausea, dizziness, headaches, lightheadedness and skin inflammation.
4. Weight Loss in a Wrong Way
Even though asparagus is a part of a great diet for those who want to lose weight, here is what is really happening: the body is likely losing water weight thanks to the diuretic nature. This does not mean you are actually losing weight from fat stores.
5. Pregnancy and Breastfeeding Problems
Interestingly, asparagus extracts can be used for birth control, so it makes sense that eating too much asparagus during pregnancy is not a good idea. It might also have a negative effect on breastfeeding. If you really want asparagus, talk to your doctor before you indulge.
6. Worsening Edema Conditions
Does asparagus cause gas? Yes. In addition, those who have edema conditions should be extremely careful when consuming asparagus. Those who are suffering from renal failure or certain cardiac disorders might find their edema problems get even worse when they eat asparagus.
7. Not Safe When on Anti-Hypertensive Drugs
Asparagus can help lower blood pressure. The problem comes in when someone is already taking medications that are designed to lower blood pressure. The addition of regular meals of asparagus can make blood pressure levels fall to a dangerous level.
8. Drug Interactions
We've already talked about the potential lowering of blood pressure for those who are on anti-hypertensive drugs; those who are on diuretics might see their hydration drop to a dangerous level. Lithium also interacts with asparagus, as the asparagus might decrease the speed at which the body gets rid of the substance. This means you might wind up with too much lithium in your body, which can lead to serious problems.
Does asparagus cause gas? It definitely does and it can cause these other side effects, too. But keep in mind that everything has two sides, and the benefits of asparagus are definitely just as prominent as the potential problems. Science hasn't determined an appropriate amount of asparagus. You should speak with your doctor before loading up asparagus on your plate.
Other Foods That Can Cause Gas
Vegetables

Breads, grains, cereals, and nuts

Dairy products

Fatty foods

Fruit/fruit sugar

Others

Artichokes

Beets

Broccoli

Carrots

Brussel sprouts

Cabbage

Sauerkraut

Corn

Green peppers

Legumes

Cauliflower

Celery

Parsley

Onions

Potatoes

Sweet peppers

Radishes

Cucumbers

Zucchini

Turnips

Rutabaga

Kohlrabi

Lettuce

Cereals

Whole grain bread

Whole wheat flour

Pastries

Bagels

Granola

Oat bran

Oat flour

Rice bran

Pistachios

Barley

Sesame flour

Rye

Sorghum

Wheat bran

Sunflower flour

Chip dip

Cheese

Milk

Salad dressings

Ice cream

Eggs

Anything pan fried

Anything deep fried

Rich creams

Sauces

Gravies

Pastries

Fatty meats

Apricots

Apples

Melons

Bananas

Peaches

Prunes

Pears

Grape juice

Prune juice

Apple juice

Raisins

Beans

Peas

Carbonated drinks

Dark beer

Red wine

Xylitol

Sorbitol

Mannitol

Maltitol

Erythritol

Cornstarch