Watching your weight should include a healthy breakfast in the morning. There are plenty of studies showing that those who eat breakfast regularly tend to be leaner and are more successful at weight loss. Additionally, those that eat healthy breakfast tend to enjoy more fiber, vitamin C, A, calcium, iron and zinc, while getting less cholesterol and fat in their diet. This may leave you wondering what a healthy breakfast for weight loss is.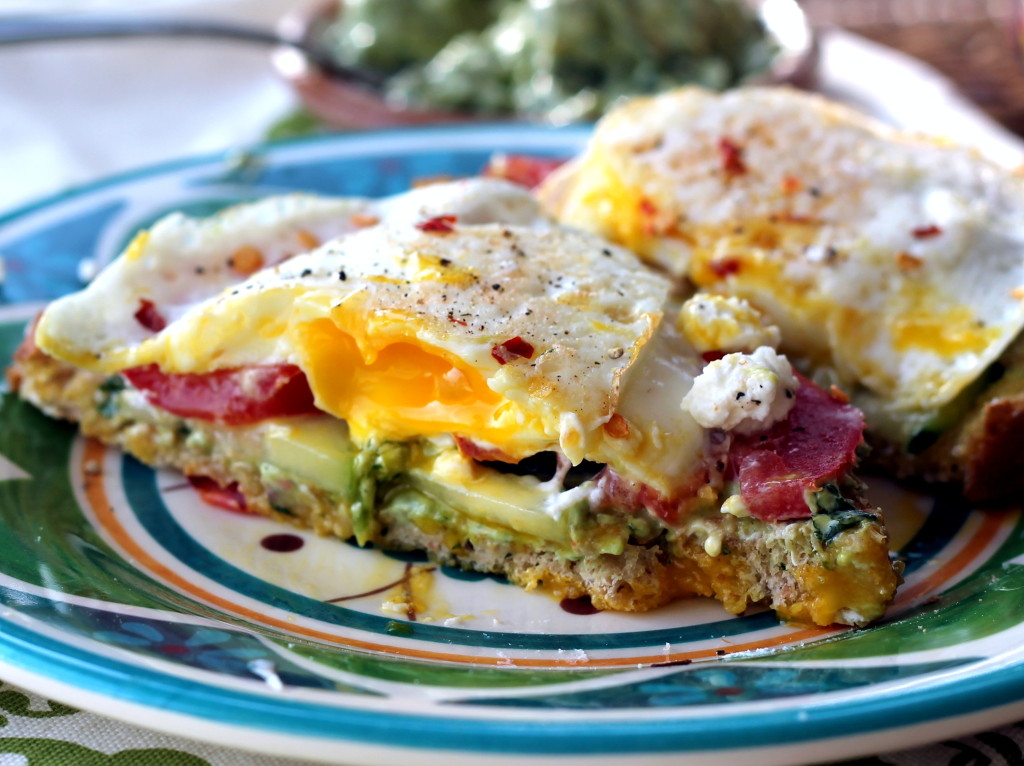 Healthy Breakfast Guidelines for Weight Loss
Calories
You want to hit between 300-400 calories for breakfast, and for healthy weight loss keep it on the lower end. For those looking to maintain weight or working out, stick closer to the 350-400 count.
Carbs
About half, or 45-55 percent of breakfast calories should come from carbohydrates. This will end up being around 40-55 grams. Don't eat sugary, highly processed foods though. Stick to whole, complex grains, fruits and vegetables.
Protein
Give about 15-20 percent of your calories to protein, which tends to be around 13-20 grams. It is important to get high protein at breakfast to insure you don't get hungry too quickly. Studies have shown that 20 grams of protein at breakfast can promote weight loss. This can include dairy, eggs, soy milk, protein powder, grains, nuts and seeds, in addition to traditional breakfast meats.
Fats
When considering fat, look at 10-15 grams, which should be around 35 percent of your breakfast calories. Try to get some of these from monounsaturated fats such as nut and seed butter, avocado, olive oil and others. This is an important rule in healthy breakfast for weight loss.
Fiber
Your goal should be about 25 percent of the recommended 25 grams total daily. This will be about six grams, but you can go above that as long as it doesn't upset your stomach. You can get this from pears, apples, berries, nuts, seeds, veggies and whole grains.
Sugars
If you stick to the suggestions for carbs, you won't have any issue with going over on your sugars. You will want to stick to around 36 grams or less. For added sugar, try to stay below about six grams. Try to keep it under a teaspoon and a half.
Timing
It is best to eat your breakfast within a half hour to an hour of waking. If you don't want much at first, split breakfast into two smaller meals. Eat something light when you first wake and then something a little more substantial in about an hour and a half. This is ideal if you like to sneak a workout in first thing in the morning, so you don't have to move on a full stomach. If you are exercising, get those healthy carbs in first, and then follow with a lean protein load.
Recipes of Healthy Breakfast for Weight Loss
1. Smoked Salmon Toast (360 calories)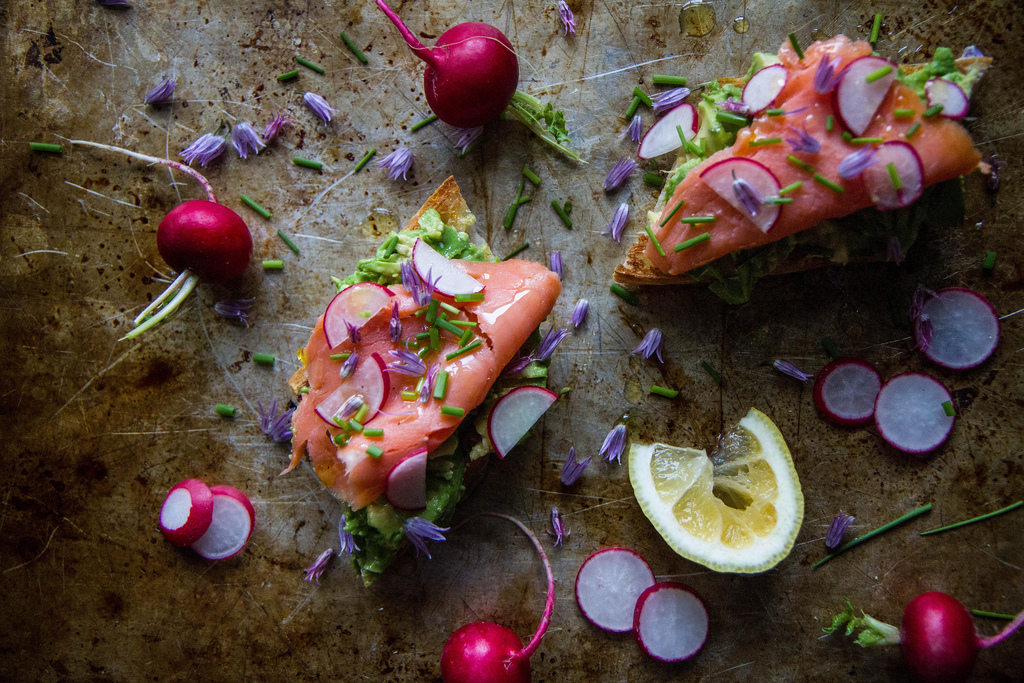 1 slice of high-quality bread such as sprouted, or whole grain, toasted
Smoked salmon (2 oz.)
Cream cheese (1½ tbsp.)
1 tbsp. chives
Sliced red onion
Cover toast in cream cheese, layer with salmon, onion and chives.
2. Savory English Muffin (310 calories)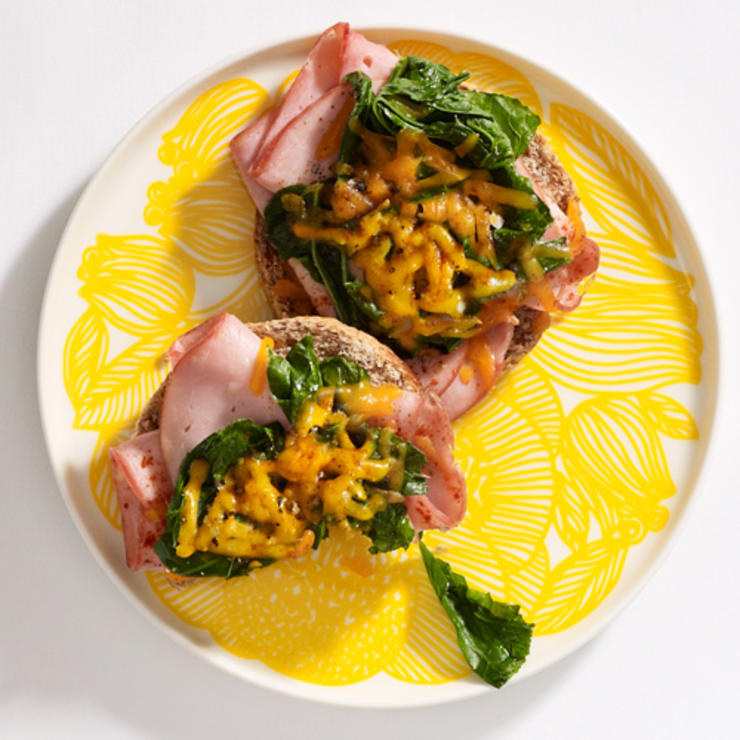 3 oz. high-quality black forest ham
Kale (½ cup shredded, raw with stems removed)
Low-fat shredded cheddar cheese
1 whole-wheat English muffin
1 tsp. olive oil
Layer muffin halves with ham, kale and cheese. Drizzle the olive oil over top, and then sprinkle with pepper, sea salt and chili powder to taste. Toast in oven at 375 degrees until cheese melts.
3. Home Fries with Sausage (310 calories)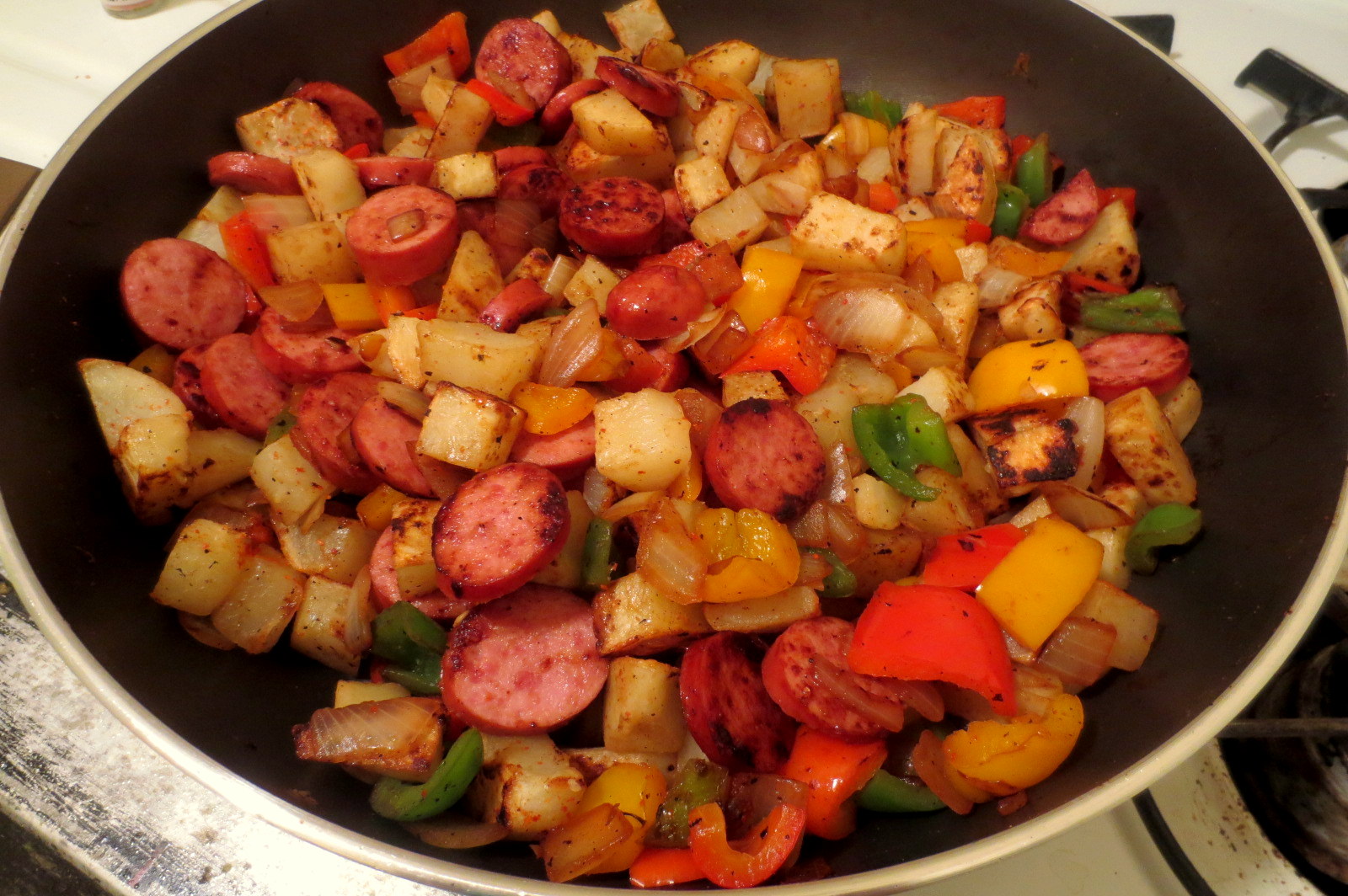 3 nitrate-free chicken and sage sausages
1 cubed and cooked sweet potato
1½ cupskale, chopped
Crushed red pepper flakes
2 tsp. olive oil
Heat the sausages until cooked. Sauté the kale, sweet potatoes and olive oil in a pan until soft. Sprinkle with red pepper flakes, salt and pepper to taste.
4. Scrambled Eggsadilla (330 calories)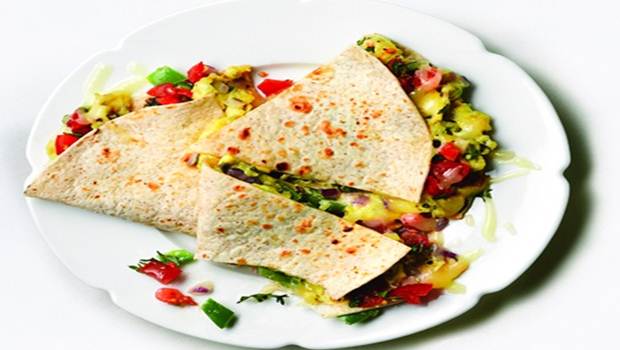 An egg and one additional egg white
2 tbsp. each green pepper and red onion
1 small whole-wheat tortilla (8-inch)
Shredded Monterey Jack cheese (1 oz.)
2 tbsp. chunky salsa
Scramble the eggs, onion and green pepper. Fold them, cheese and salsa into the tortilla. You will get about 20 protein grams which can help you maximize losing weight.
5. Muesli with Cherries (336 calories)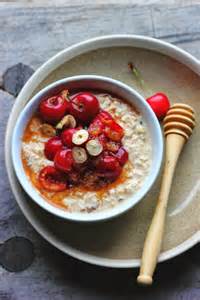 Steel-cut oats (⅓ cup)
Unsweetened almond milk (½cup)
1 tsp. ground cloves
2 tsp. honey
2 tbsp. chopped cherries (dried tart is best)
Place almond milk and oats in the fridge overnight. Stir in the rest in the morning for a healthy breakfast for weight loss. Tart cherry pigments may help with reducing body weight and fat, according to some studies.
6. Egg and Lox on an English Muffin (389 calories)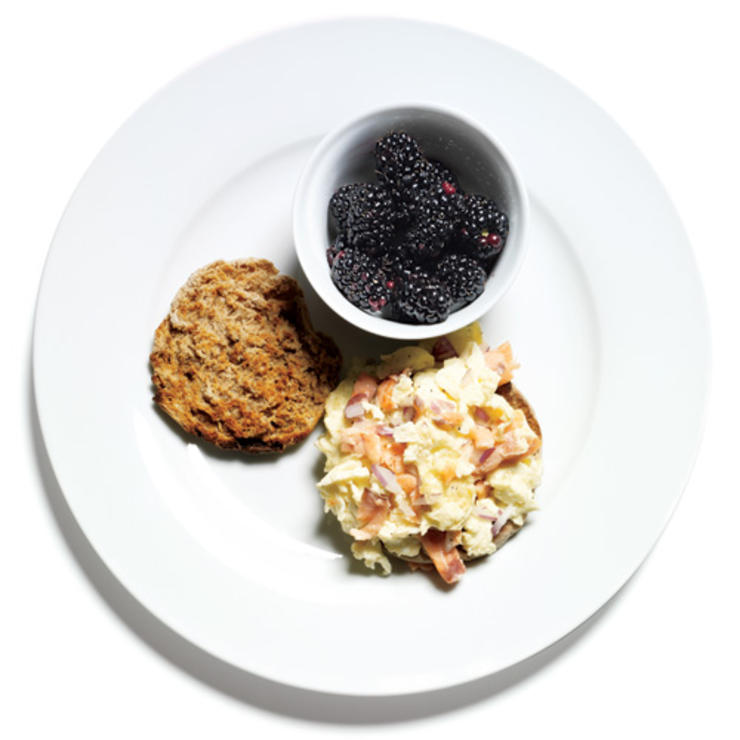 1 whole egg
3 egg whites
¼ cup chopped onion
Lox (2 oz.)
1 whole wheat English muffin
1 cup blackberries
Scramble lox, eggs and onion. Toast the English muffin and spread the scramble over it. The eggs provide protein and B12, essential for building muscle and breaking down fat. There are studies showing those who have 2 eggs at breakfast eat as much as 164 fewer calories at lunch.
7. Tropical Yogurt with Cinnamon Toast (394 calories)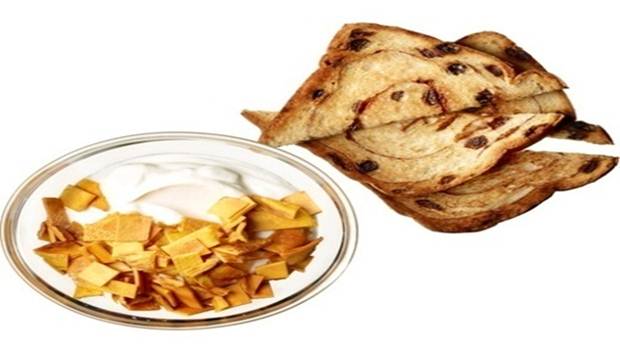 6 oz.zero fat Greek Yogurt
Coconut extract (¼tsp.)
2 slices cinnamon-raisin toast
6 pieces dried mango
Mix yogurt and coconut extract, spread over toast and sprinkle with mango. The mango has polyphenols that can help to regulate metabolism, reducing body fat.
8. Smoothie and a Hard-Boiled Egg (368 calories)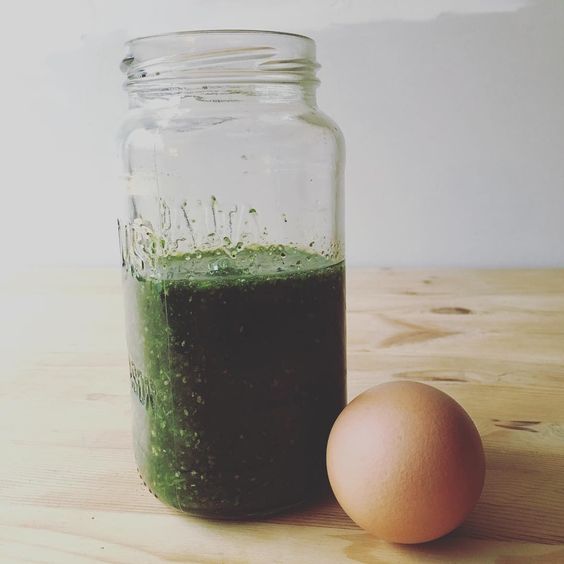 A half of a frozen banana
Two medium carrots
Two cups spinach
⅛cup raisins
Half scoop protein powder (plant based)
1 cup unsweetened soy milk
Nutmeg
Cloves
Cinnamon
Enjoy a delicious carrot cake smoothie. Split this to enjoy part before your workout and then the rest along with your hard-boiled egg after you've exercised.