For a healthy lifestyle, you need to abandon your habit of consuming sweets and candies, which is one of the difficult tasks to do. The question is then how you can fulfill your cravings for sweets? The answer is simple! You can whip up some sweet snacks which are not bad for your health. It sounds weird but it is worth a try. Here are a few recipes to make such snacks.
Healthy Sweet Snacks
1. Chocolate Avocado Pudding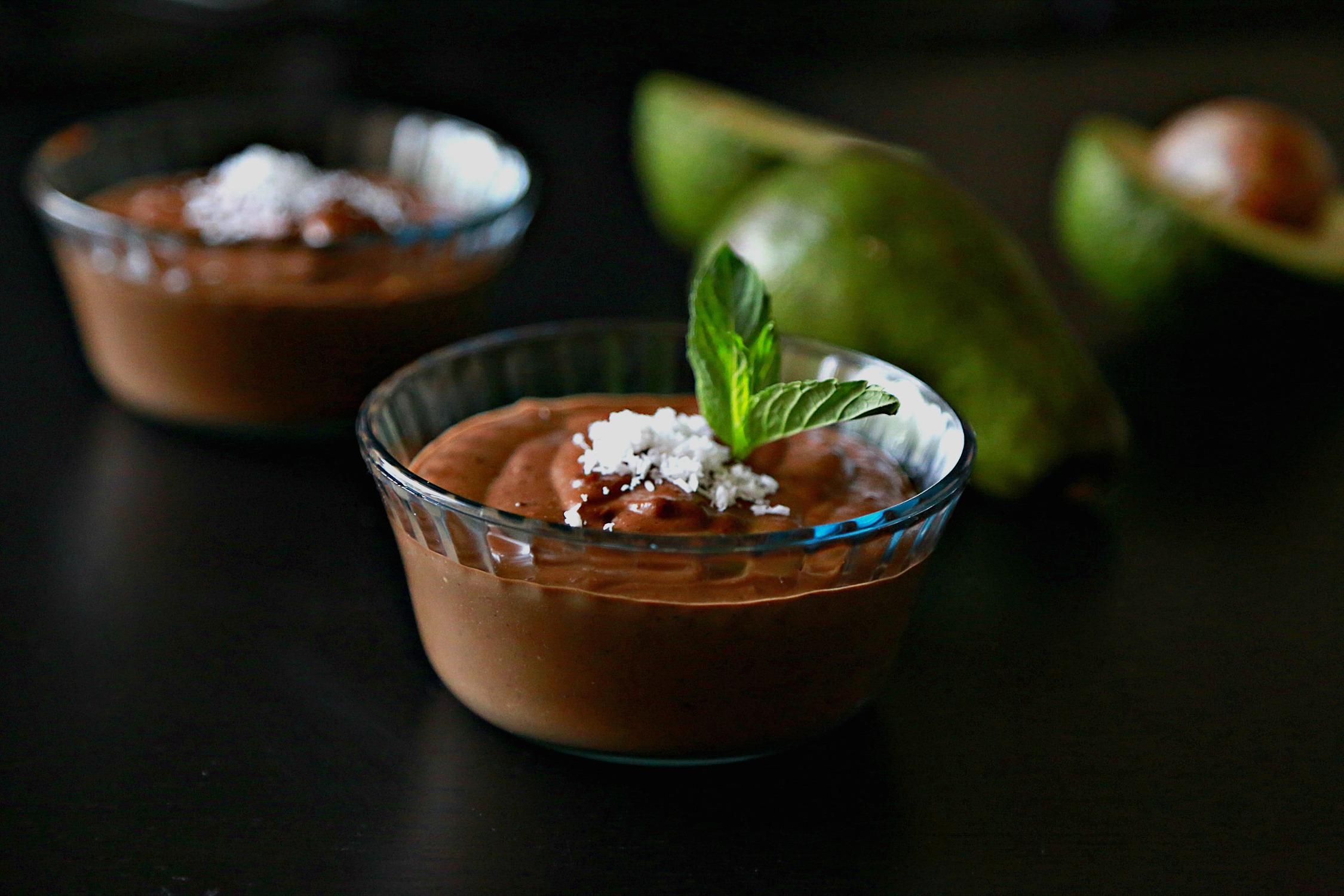 Ingredients:
Avocados (ripe and soft) – 4
Coconut milk (light) –1/4 cup
Dark cocoa powder (unsweetened) – 4 tablespoons
Honey – 3 tablespoons
Melted dark chocolate (72% or more) – 2 ounces
Vanilla extract – 2 teaspoons
Salt – 1/8 teaspoon
For Topping:
Whipped cream
Coconut whipped cream
Cocoa nibs
Sprinkles
Directions:
Peel the avocados and remove the pit out. Place them in a food processor and thoroughly blend to achieve a creamy consistency.
Add all other ingredients in it and pulse to make a smooth puree. Taste the mixture and put some sweetener if required.
Blend it again for another 1-2 minutes to make it creamy and serve the healthy sweet snack with your favorite topping.
This pudding will remain fresh in the refrigerator for next 24 hours. Just make sure to keep it in a sealed container. In case you want to make a small serving for yourself, then cut the measured ingredients in half.
2. Balsamic Buttermilk Sherbet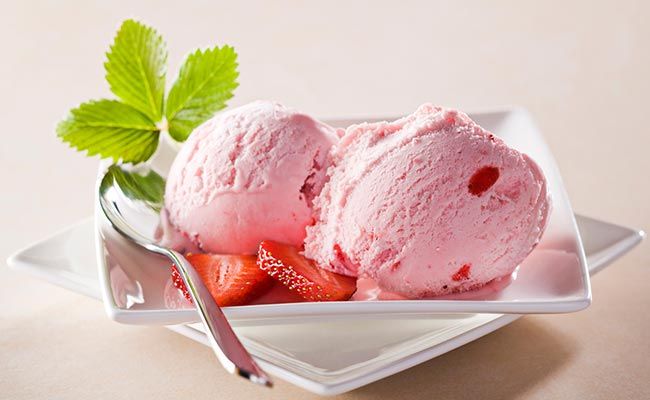 Ingredients:
Frozen strawberry slices – 2 cups
Frozen mango cubes (1 inch cubes or chunks) – 1 cup
Frozen bananas (slice into 1/2 inches pieces before freezing) – 2
Honey – 2 tablespoons
Buttermilk (low-fat) – 1 cup
White Balsamic Vinegar – 2 tablespoons
Directions:
Pour all the above ingredients in a food processor and blend them thoroughly. Stop and stir the contents in between.
Repeat this procedure several times for a total of 3-5 minutes to achieve smooth consistency.
With the help of large spoon, scoop out three 1/3 cup servings per dish.
Add some fresh strawberries chunks as topping.
Serve sherbet immediately to enjoy its creamy consistency. You can also keep it frozen in an airtight container but its creamy rich taste does not remain for long.
3. Mango Brulee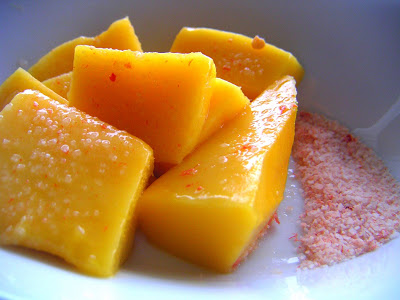 Ingredients:
Fresh mangoes – 2
Turbinado sugar – 1/4 cup
Ground ginger – 1/8 teaspoon
Ground cinnamon – 1/4 teaspoon
Ground nutmeg – a pinch
Directions:
Place a rack in the broiler about 6 inches below the heat source. Line the pan with aluminum foil and parchment paper.
Cut the fresh mangoes into small and even slices.
Mix turbinado sugar, ground ginger, cinnamon and nutmeg and evenly sprinkle on each mango slice.
Position the mango slices on baking sheet in such a way to prevent spilling of sugar. You can also use crumpled aluminum foil to make the mangoes steady.
Let it broil for about 3 minutes. You will see the sugar becoming thick and caramelized.
Serve the yummy and healthy sweet snack.
4. Roasted Strawberry Rhubarb and Yogurt Parfaits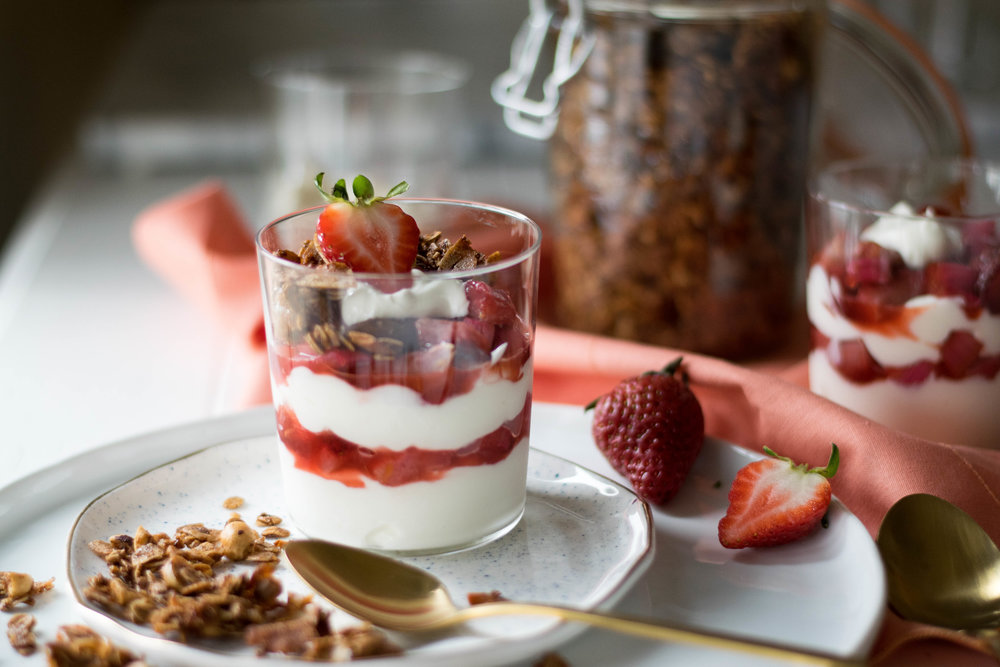 Ingredients:
For strawberry-rhubarb sauce:
Fresh strawberries (sliced into small pieces) – 1 pound
Rhubarb (cut it into 1/4 inch slices) – 1 pound
Honey – 1/3 cup
Small and fresh lemon – 1
For Parfait:
Honey almond granola (either homemade or bought from market) – several cups
Plain yogurt (preferably Greek yogurt but vanilla yogurt can also be used) – 32 ounces
Directions:
Position a half sheet pan with parchment paper in a preheated oven (at 350°F).
Spread the strawberries and rhubarb with honey evenly on the baking sheet and let it bake for 20-25 minutes. Toss the fruit in between and check the edges of the pan to prevent burning of honey.
Transfer all the contents into a bowl and add some lemon juice to it.
You can serve it warm on top of an ice-cream or cheesecake or allow it to cool and to be used in milkshakes.
For parfaits preparation, put some Greek yogurt, strawberry-rhubarb sauce and honey almond granolas, and the delicious and healthy sweet snack is ready to be served.
5. Fruity Quesadillas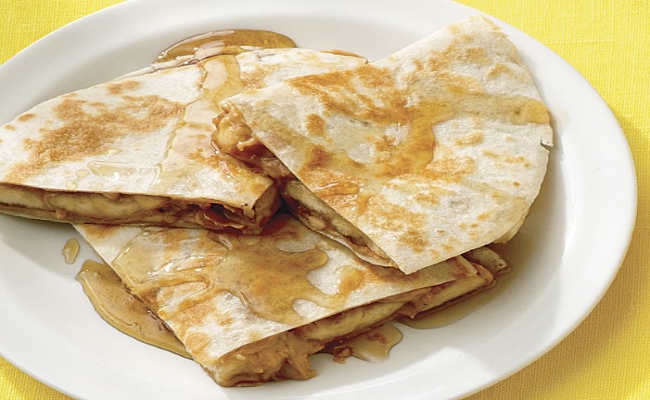 Ingredients:
Cut small pieces of pineapples, strawberries, oranges, mangoes – 2 cups in total
Whole wheat tortillas, small – 8 pieces
Cream cheese (light) – 4 tablespoons
Cooking spray
Directions:
Add some light cream cheese in the above mentioned fruit and mix it evenly.
Spread the fruit in between the whole wheat tortillas to a sandwich.
Spray some cooking oil and grill the tortillas on both sides in a nonstick pan till they become crispy.
Serve and fulfill your sweet teeth with this healthy sweet snack.
6. Four Ingredient Flourless Protein Brownies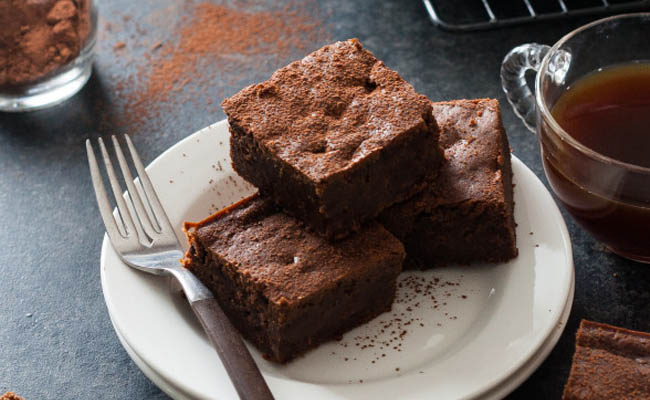 Ingredients:
Ripe bananas – 3, medium size, approximately 1 cup
Peanut or almond butter – 1/2 cup (any other seed or soy nut butter can be used as well.)
Cocoa powder – 2 tablespoons to 1/4 cup (increasing the quantity will add richness.)
Protein powder – 1-2 scoops
Directions:
Grease a small pan and place it in the preheated oven at 350 degrees.
Let the peanut or almond butter melt in the microwave and then add all the ingredients in the food processor. Pulse to blend it into smooth consistency or use your hands to mix it well.
Bake the entire mixture for 20 minutes or until it is cooked. Remove it from the oven and chill it into the freezer. Cut into pieces and the healthy sweet snack is ready to eat.
7. Easy Popcorn Trail Mix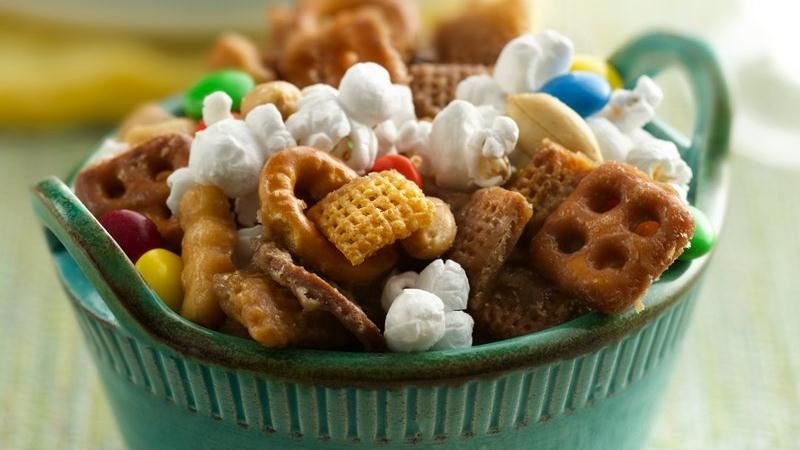 Ingredients:
Popcorns – 6 cups
Walnut pieces – 1/2 cup
Sunflower seeds (shelled) – 1/2 cup
Strawberries (dried) – 3/4 cup
Other ingredients that can be added: apricots, dried cherries, raisins, dried coconut, almonds, cranberries, cashews, pretzels, pistachios, marshmallows and chocolate chips.
Directions:
Add all the ingredients in the popcorns and scoop the sunflower seeds from bottom of the bowl while serving. While storing, keep them in an air seal container at room temperature.