Extracted from a specific variety of rose called Rosa moschata, rosehip oil contains vitamin E, essential fatty acids, B-carotene, vitamin C, and many other nutrients. The presence of these nutrients makes rosehip oil one of the most beneficial oils for your facial skin. You can enjoy rosehip oil benefits by applying it externally. Let's find out more about it.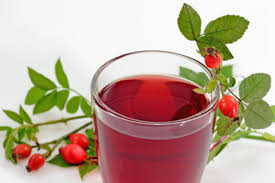 Amazing Benefits of Rosehip Oil
Rosehip oil is obtained from the hips and seeds of a specific type of rose and offers numerous skin related benefits. Here are some of the reasons why you may want to use this oil.
1. It Prevents Signs of Aging
Rosehip oil has anti-aging properties that come from its antioxidant content. It penetrates into your skin and promotes the production of collagen. Its vitamin-C content works extremely well to reduce wrinkles and fine lines, whereas vitamin in this oil helps keep your skin moisturized. Regular use will help prevent skin blemishes and make you look younger.
2. It Proves Effective against Scars
Whether you are looking for a remedy for stretch marks or you are simply concerned about other types of scars, rosehip oil can always help. It keeps your skin hydrated and accelerates healing. It contains fatty acids that improve the flexibility of your skin, whereas the vitamin in the oil promotes skin regeneration. It also has anti-inflammatory properties that make it more suitable as a treatment for scars and stretch marks. Regular use can help lighten the appearance of your scars.
3. It Protects You from UV Rays
Curious about rosehip oil benefits? Rosehip oil contains antioxidant that protects your skin from free radical damage. Vitamin A and essential fatty acids help tone your skin and keep your skin moisturized, which in turn protect your skin from UV damage.
4. It Prevents Dull, Dry Hair
It works great for dry and dull hair. If your hair seems very dry, you can massage warm rosehip oil into your scalp to improve its texture and appearance. Doing it before washing your hair may help reinvigorate your dull hair and make it look shiny again.
5. It Nourishes Brittle Nails
If your nails seem too brittle, you may want to try rosehip oil tat nourishes and hydrates your nails. Just take some rosehip oil and massage it into your nails before going to bed at night. Use it daily for a week to see positive results.
6. It Helps Treat Sunburn
Sunburn can damage your skin to an extent that its effects may stay for a lifetime. To treat your dry, scorched feeling skin, you can use rosehip oil on a regular basis. It speeds up the healing process and prevents itchiness. It also creates a soothing sensation on your skin. You can use it before going out to avoid getting sunburn in the first place.
7. It Nourishes Your Dry Skin
One of many rosehip oil benefits come from its omega-6 content. Also called linoleic acid, omega-6 is important for the health of your hair. The oil also provides you with omega-3s that fight signs of aging and protect your skin from UV damage. Simply apply some oil to your dry skin to rehydrate it.
8. It Helps Get Rid of Dandruff
If you have dry, irritated scalp, rosehip oil is there to help. It works great for dry skin and is therefore beneficial for your dry scalp. Its regular use can help treat dandruff and improve the overall quality of your hair. All you have to do is massage some oil into your scalp and wash it after 30 minutes. Do it once every day for a couple of weeks or until your dandruff goes away completely.
9. It Treats Acne
As mentioned already, rosehip oil can keep your skin moisturized, and it can also help keep dead skin cells from clogging your pores. It contains vitamin A that works great against acne. When combined with good nutrition, rosehip oil can work wonders to prevent acne breakouts.
How to Apply
You may have gathered the fact that rosehip oil benefits make it one of the best essential oils, especially for your skin. However, it is important to learn the right way to apply rosehip oil to maximize its benefits. You need to learn how to store and use it in the right way. Here are a few tips to help:
You can apply it directly to your skin, but it is important to ensure that you massage the area gently using circular motions. It penetrates quickly into your skin.
You should be using it at least twice a day to deal with aging, dryness, scarring, and hyper-pigmentation. Be sure to give it some time to penetrate completely into your skin before trying anything else.
You need to bear in mind that rosehip oil may help prevent UV damage, but it may not prove that effective against direct sun exposure. Therefore, you should be wearing sunscreen to avoid sunburn. Using sunscreen is also a good idea because it prevents premature aging and hyper-pigmentation.
You should bear in mind that the oil is great for acne scars, but you may want to avoid using it on active acne. It can aggravate your active acne, which is mainly due to the presence of essential fatty acids.