Your skin required a lot more care as you grow older to keep it looking young and supple. There are plenty of medical procedures such as facelifts and Botox that can be used to improve the appearance of aging skin. However, they come with various health risks and are not cheap. Luckily, there are plenty of natural ways to keep your skin in tip-top shape. One of the best ways to do it is to use vitamin E. Vitamin E is great for the skin. It helps smooth, hydrate, soothe and remove blemishes. That's not all, it is a powerful antioxidant that helps neutralize free radicals that cause cell damage. Vitamin E is made up of 8 compounds that include tocotrienols and tocopherols and comes in the form of an oil or capsule. Below we go over how you can use vitamin E on face overnight.
How to Use Vitamin E Capsules on Face
1. Extract the Oil
Take 3 vitamin E capsules and place them on a paper towel. Poke a tiny hole on each capsule using a needle and then squeeze out the oil therein into a cup. Once you're done add one teaspoon of olive oil into the cup and stir until the vitamin E is more pliable. This will allow you to apply it more easily on your skin.
2. Clean Your Face
You want to make sure your face is clean and dry before applying the oil. This is because dirt and oil on your face will make the vitamin E less effective as it won't penetrate the skin. Wash your face with soap and water and dry it with a towel till its dry. Make sure all make up is off.
3. Get Your Hair Out of The Way
If you have long hair and it touches your face, you will need to get it out of the way. Pull or tie it back using a hair tie or hair clip.
4. Apply onto Your Face
Using your fingers, dab the oil around your forehead, eyes and mouth. If you find it too sticky, add some more olive oil or use a tissue or brush to apply. This helps deal with and prevent facial wrinkles. Research has shown that vitamin E is an excellent solution to fine lines and wrinkles on the face. Leave vitamin e on face overnight.
5. Rinse and Dry Your face
When you wake up, use water to rinse off the oil. If it doesn't come off easy, use a gentle cleanser. Use a clean towel to dry your face. Make sure to replace the towel after every few uses to prevent the buildup of bacteria.
Note: It might take a few months of applying vitamin E daily to achieve the desired results.
Benefits of Using Vitamin E of Face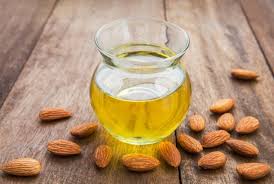 Vitamin E can help hydrate dry and delicate skin. Whether you use it by breaking a capsule or it comes as an ingredient in a facial moisturizing product, it will help a great deal.
If you have burns on your face, you might want to give vitamin E a shot. Research has shown that vitamin E helps with the healing process. It also helps prevent scarring as the burn heals.
Applying vitamin E on your face helps reduce the depth and length of fine lines and wrinkles. One of the best vitamin E products to help with aging is alpha-tocopherol cream. The cream also helps reduce roughness of the skin.
Applying vitamin E on face overnight can help reduce the appearance of scars on your face. While this benefit is not backed by scientific research, dermatologists and skin care therapists recommend it for dealing with scars without surgery. Apply vitamin E directly to the scar every day until you achieve the results you desire.
You can use vitamin E to deal with hyperpigmentation on your skin. The dark patches and uneven colors caused by UV rays of the sun can cause you to lose your confidence. The antioxidant properties of vitamin E can help reverse the damage. Apply to the affected area and let it sit for about 15 minutes. Do this continuously for several weeks to clear the hyperpigmentation.
Just like any other scar on your face, acne scars can be a bother. Vitamin E can help lighten them up when used consistently. Your skin will appear brighter and will heal better after use.
During winter, it is normal to get chapped lips no matter how much lip balm you use. This is down to the harsh weather taking away all the moisture. Vitamin E heals seal in the moisture and keep your lips looking soft and supple throughout the day.
Tips and Warnings
Before using vitamin E on face overnight, make sure to perform facial exfoliation to remove any dead skin and allow moisture to easily penetrate the skin. This will render vitamin E more effective.
You should be wary of allergic reactions to vitamin E. Look out for inflammation, irritation, itchiness, or any other negative reaction after using vitamin E on your face. If you experience any reactions, discontinue use immediately.
Never ingest vitamin E oil. Ingesting more than 1500 IU can be dangerous for adults. Keep away from the reach of children. Should they ingest, seek medical attention.