The definition of what seems attractive varies from person to person. Women have quite different opinions of what features determine their attractiveness and these opinions differ from those given by men about women. Certain people focus on the shape of the face, while others tend to concentrate on the body curves. The personality of a person also helps determining their attractiveness, but this article mainly focuses on the different physical features of women for finding out the most attractive face shape.
Different Types of Face Shape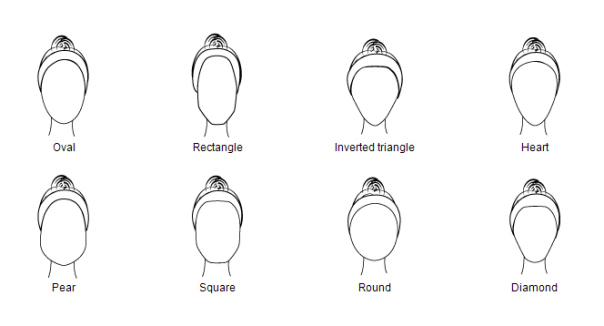 Let us take a look at the common types of face shapes to find out the most attractive face shape.
Oval: Women with oval face shape have a face length which is 1 ½ times the size of its width. Their forehead is a little wider than their chin.
Round: If you have a round face shape, then you have chubby cheeks and your face's width and length would be almost equal.
Square: Women with a square face shape have a very prominent jawline and a square shaped chin. Their jawline and forehead have a similar width.
Oblong (Rectangle): Oblong face shape is characterized by a slightly longer face length. Women with oblong face do not have very wide faces and their chin is pointy as well.
Heart (Triangle): If you have a heart shaped face, then your cheekbones and forehead will be wide. Your chin will be pointy and your jawline will be quite narrow too.
Diamond: Diamond face shape is best described by a narrow jawline and forehead with quite wide cheekbones.
Pear (Trapezoid): If you have a pear shaped face, then your jawline will be wider than your forehead and your chin will be quite broad too.
What Is the Most Attractive Face Shape?
Everyone has a different opinion of what is considered beautiful and the most attractive face shape, so nobody can generalize anybody's viewpoint. However, certain face shapes are considered quite attractive and stunning due to the different fashion trends. Square and oblong face shapes are often considered quite beautiful and popular because they have a wide jawline which makes the distance between the eyes quite wide. This makes the eye quite prominent and also emphasizes the smile of the person. People with oblong and square face shapes have broad and beautiful smiles, which is why they have the most attractive face shape. In Asia, people admire the v-shaped or heart face because it makes one look slim.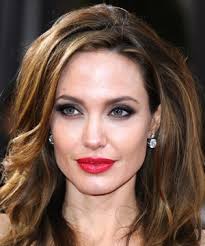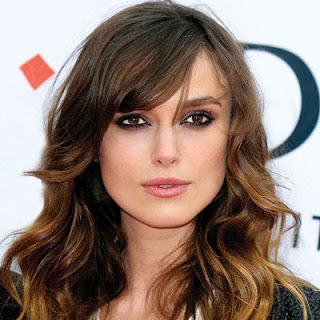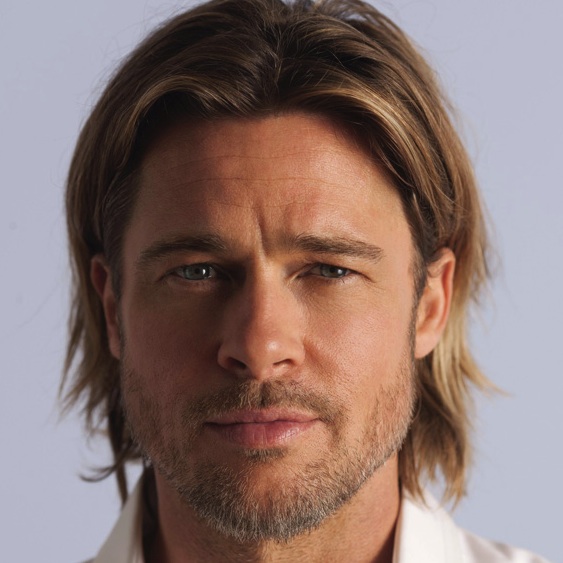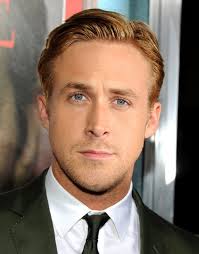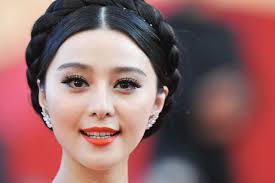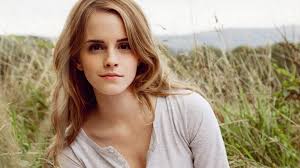 What the Research Says
According to The Telegraph "Scientists have used e-fits to create portraits of the most beautiful man and woman in the world - and say David Gandy and Natalie Portman are the closest real life examples."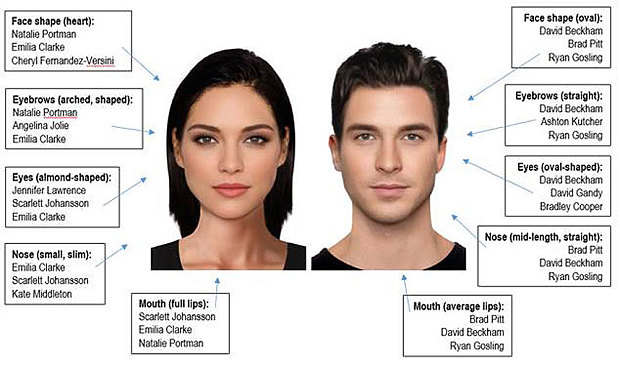 When discussing the beauty of women, most women stated that they found women with large eyes, high cheekbones, slim face and full lips extremely beautiful. Brunette women with brown eyes, oval face shape, arched eyebrows, small, slim nose, smooth and regular jawline with small distances between their upper lip and nose were considered to be incredibly gorgeous. Natalie Portman's face fits the description criteria well, which is why she is considered as the most beautiful female celebrity.
According to the survey, men with blue eyes, oval shaped face, medium-thick eyebrows, slim, straight nose that should not be too long, straight eyebrows with curved ends, square jawline, brunette hair and average lips are considered to be the most attractive. David Gandy's face fits this description well and is considered as the most physically attractive male celebrity.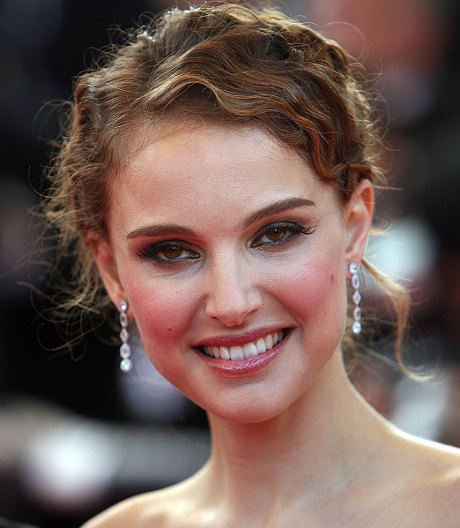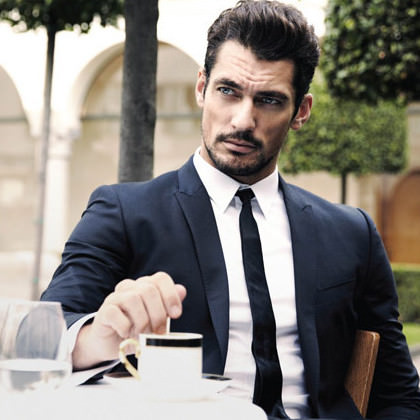 On the contrary, according to women, a woman with raven hair, strong forehead and nose profile, narrow bone structure, strong eyebrows, sharp nose and delicate but slightly full lips is considered to be very beautiful and sexy.
In men, a tapered, sharp face is considered to be feminine and a square shaped is considered to be masculine. In the earlier days, people found men with more masculine faces to be more attractive, but nowadays, men with sharp and feminine features are considered to be more appealing. For instance, Edward Cullen from Twilight and Legolas from the Lord of the Rings are considered to be very attractive by women. Therefore, women nowadays seek a balanced look in men instead of broad features.