First created in old Mexico, guacamole is an avocado-based salad or dip. In fact, it has now also made a place of its own in American cuisine – it is used as a condiment, dip, and salad ingredients. You must want to know what to enjoy with guacamole to make it even better.
What to Eat with Guacamole
A number of things go well with guacamole. Here are a few interesting choices:
1. Veggie Spears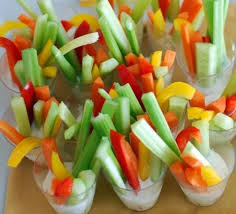 Take bell peppers, celery or carrots and slice them up into 2-inch to 3-inch strips. Serve them with guacamole to enjoy the flavor. These veggie strips work amazingly well as appetizer and taste greater with guacamole. These veggie spears are rich in minerals and vitamins, but low in calories, which is another reason why they are perfect for dense dips such as guacamole.
2. Crackers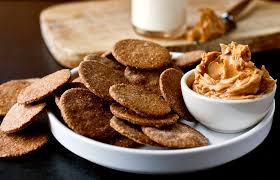 The combination of crackers and guacamole is not only delicious, but also healthy. Instead of your traditional fried tortilla chips, you can go for baked whole grain crackers. This helps cut a good amount of fat from your dish and include whole grains in your diet that provide you with complex carbs. You should eat complex carbs because they lower risk of diabetes, cardiovascular disease, and certain cancers.
3. Shrimp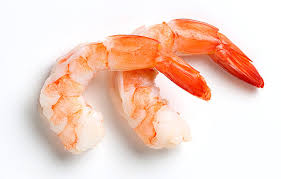 Shrimp is on the list of what to eat with guacamole. Shrimps contain healthy fats, such as omega-3 that can reduce risks of arthritis and heart disease. Moreover, shrimps provide you with selenium, protein, and various vitamins. If you serve shrimps with guacamole, the dish will provide you with more health benefits.
4. Quesadillas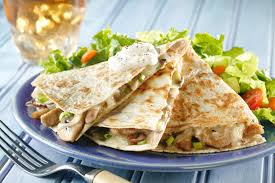 You will love guacamole even more when served on homemade quesadilla wedges. They provide you with a variety of nutrients as well.
You can make a whole grain quesadilla, fold it in half, brush the top using olive oil, and then bake the quesadilla. Stop baking when the quesadilla is slightly crispy. You can cut it into wedges to make it suitable for dipping. Be sure to use healthy ingredients when filling your tortilla – meat should be pre-cooked if you want to use it.
4. Corn Tortillas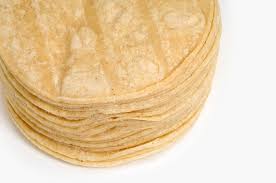 Corn tortillas go well with guacamole, but you should avoid buying packaged tortilla chips. It is better to make your own because they will have fewer carbs, fat, and calories. Slice corn tortillas into wedges. Brush them with olive oil before baking. You can also sprinkle some salt over it.
5. Eggs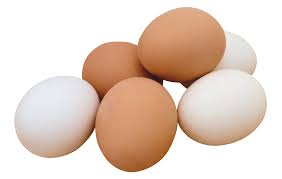 What to eat with guacamole? Eggs is actually a great choice. Eggs are considered among the best low-carb snacks. A great idea is to spread guacamole on eggs to prepare a light meal or snack. Alternatively, mix guacamole with some plain Greek yogurt to make a creamy mixture. Then, take hollowed-out hard-boiled eggs and fill them with the mixture. You will love this new variation of eggs.
6. Lettuce Wraps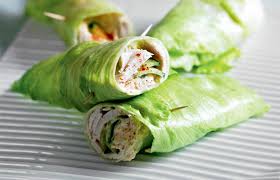 Instead of as a dip, you can use guacamole in other ways. It really works great in place of other less healthy condiments.
Take a large lettuce leaf and spread some guacamole on it. Now, add your own ingredients to make a pseudo-sandwich. You can make a seafood-inspired snack by using shredded carrots and sautéed shrimp.
Making a Southwestern wrap by including shredded chicken, black beans, salsa, and tomatoes on top of your lettuce and guacamole foundation is also a good idea.
Tasty Guacamole Recipes
Now you know what to eat with guacamole, and you can always be creative and try some other guacamole recipes. Here are a couple of great ideas:
1. Deluxe Nachos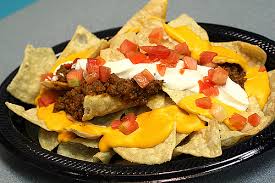 | | |
| --- | --- |
| Ingredients | Quantity |
| Chicken thighs | 4 cups |
| Chicken stock | A quart |
| Sour cream | 8 oz. |
| Lime juice (Freshly squeezed) | 2 tablespoons |
| Lime zest | A tablespoon |
| Chipotle peppers | 7 oz. |
| Guacamole | 8 oz. |
| Shredded cheddar cheese | 8 oz. |
| Tomatoes | 2 |
| Corn tortilla chips | 16 |
| Pico De Gallo | / |
| Jalapeno Pepper | 1 |
| Red onion | Half, diced |
| Cilantro | 2 tablespoons |
| Salt and pepper | To taste |
| Adobo sauce | To taste |
Instructions
Start by preheating the oven to 350ºF. Now, cook chicken in stock for half an hour. Cool and shred when chicken is 165ºF.
Combine lime juice with sour cream.
Sautee shredded chicken and adobo sauce for a couple of minutes, and then season with salt and pepper. Spread a tablespoon of guacamole, cheese, and chicken on every tortilla chip. Then, bake those chips for 5-6 minutes.
Mix tomatoes, onions, jalapenos, and cilantro with remaining lime juice to make Pico de Gallo.
Serve with sour cream on the nachos or combine nachos with Pico de Gallo.
2. Slammin' Hatch Chile Pizza Bites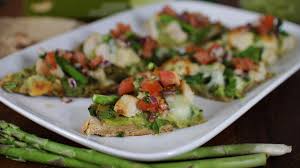 | | |
| --- | --- |
| Ingredients | Quantity |
| Wholly Guacamole Hatch Chile | 4 tablespoons |
| Chicken breast (cooked) | 4 oz. |
| Wheat naan bread | 1 piece |
| Garlic paste | 1 tablespoon |
| Asparagus spears | 4 only |
| Reduced fat mozzarella | ¼ cup |
| Pico de Gallo | 4 tablespoons |
| Coconut oil | / |
Instructions
Start by preheating the oven to 400ºF.
Get a nonstick skillet and set it on medium-high heat. Spray coconut oil and then add raw chicken breast in the skillet. Cook until you notice the juice from the chicken running clear. Cut the chicken into smaller pieces.
Get the veggies and prepare the asparagus. Chop them into small pieces. Cut the green onion into small pieces.
Take the wheat naan bread and put guacamole on it. Spread it evenly and then add chopped asparagus, chopped chicken breast, and green onion. Top it with mozzarella.
Now, place the pizza on a baking sheet or a baking rack, if available, and bake for 15 minutes.
Prepare Pico de Gallo while the pizza is still baking.
Get the pizza out of the oven and cut it into 4 equal pieces. Use a tablespoon of Pico de Gallo to top each piece of the pizza.