Magnesium is a very important mineral and plays a vital role in human body. It is responsible for controlling many enzyme processes, maintains regular heart rhythm and is essential for muscle contractions and relaxations in addition to facilitating glucose metabolism. Magnesium deficiency is very common and the main reason is constant demand of the body and inadequate amounts of magnesium in diet. Our food contains less magnesium because the soil in which the crops are grown is getting depleted of magnesium stores. Consuming excessive caffeine and alcohol is also responsible as these substances lead to magnesium loss from the body. You can take supplements to replenish the magnesium stores and it is important to know when to take magnesium supplements.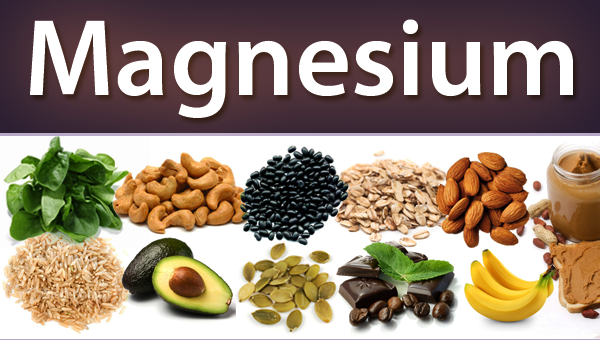 Does Timing Matter?
There are many factors which influence the absorption of supplements and if you are thinking of taking any magnesium supplements you need to be very careful to take it at a suitable time for maximum absorption. Taking a supplement before or after meals or with other supplements can also affect their absorption.
To get maximum benefit you need to take the supplements at the right time and make sure to avoid the factors which can hamper absorption.
When to Take Magnesium
If you are taking magnesium supplements take them regularly. It is an extremely important mineral and though it is important to take it at the right time for maximum absorption, taking it daily is also crucial for a steady supply and to maintain its level in the body.
Try to remember taking your daily magnesium supplement and the right time is to take it between the meals. Magnesium needs stomach acid for absorption and the best time to take magnesium is an hour after eating a large meal. If you take it with your meals it will not get fully absorbed.
Magnesium supplements can be taken in different doses. If you are taking a small dose, it is preferable to take it at night. Magnesium relaxes the muscles and taking it at night will help you to have sound sleep. Magnesium deficiency can cause every bad muscle cramps especially at night and taking magnesium before going to bed can provide effective relief.
Another advantage of taking magnesium at night is the fact that the body repairs itself while we sleep and magnesium is required for several of these processes.
Some people require a higher dose of magnesium. The best practice in this case is to divide the doses. Take one tablet an hour after breakfast, then another one after lunch and then one before going to bed.
Every individual is unique and there is not a single formula that works for every one. To have maximum benefit you need to stick to the routine you can remember and follow. Just remember when to take magnesium supplement dose and follow the routine daily.
Tips for Best Magnesium Absorption
1. Take Vitamin D Along
Vitamin D increases and facilitates the absorption of magnesium and if you are taking magnesium with vitamin D rich foods your body will absorb more of it. Fish like tuna, eggs and cheese have high vitamin D content and taking these along with magnesium supplements is beneficial. Spending time in sunlight also increases vitamin D levels.
2. Correct Mineral Balance
There are many minerals which can reduce magnesium absorption and you should be careful when taking magnesium supplements. A correct mineral balance is required for adequate magnesium absorption. Very high or very low calcium levels result in inadequate magnesium absorption and it is essential to have normal calcium levels.
The levels of magnesium and potassium are also related. The exact mechanism of this relationship is not fully understood yet but it is advised to take potassium in moderate amounts.
3. Cut Back on Alcohol
Alcohol can reduce magnesium levels by increasing its excretion through urine. Alcoholics often have very low blood magnesium levels. Even moderate alcohol consumption can lead to low magnesium levels and this effect is very pronounced during alcohol withdrawal. To have right magnesium balance, avoid alcohol.
4. Eat Right
There are certain substances in food which can reduce magnesium absorption. It is best to avoid taking these with magnesium to make certain that maximum magnesium gets absorbed. High fiber foods like brown rice, whole wheat bread or barley are rich in phytic acid which can decrease the absorption of magnesium. Tea, coffee, nuts, chocolates and leafy green vegetables have a lot of oxalic acid and these can also decrease magnesium absorption.
5. Have a Balanced, Magnesium Rich Diet
Many foods are great sources of magnesium and if you do not have any medical condition which reduces magnesium absorption, you can replenish your magnesium stores by eating the right foods. If your magnesium levels stay low despite eating sufficient quantities of it through food, it is important to discuss with your doctor when to take magnesium supplements.
Foods rich in magnesium include:
Fish (Tuna and Halibut)
Nuts (Almonds and Brazil nuts)
Seeds (Sunflower and Pumpkin seeds)
Tofu
Chocolate
Spices (Cumin, Coriander and Sage)
Leafy green vegetables like spinach and kale
Bananas
How Much Magnesium Should You Be Taking?
The recommended daily intake for magnesium depends upon the age and sex of a person. Knowing how much magnesium you should take is important as well as having a clear idea of when to take magnesium.
Recommended Daily Allowance (RDA) of Magnesium for Men
| | |
| --- | --- |
| Age Group | Magnesium RDA |
| 14-18 Years | 410 mg per day |
| 19-30 Years | 400 mg per day |
| Above 30 years | 420 mg per day |
Recommended Daily Allowance of Magnesium for Women
| | |
| --- | --- |
| Age Group | Magnesium RDA |
| 14-18 Years | 360 mg per day |
| 19-30 Years | 310 mg per day |
| Above 30 years | 320 mg per day |
Recommended Daily Allowance of Magnesium for Pregnant Women
| | |
| --- | --- |
| Age Group | Magnesium RDA |
| 14-18 Years | 400 mg per day |
| 19-30 Years | 350 mg per day |
| Above 30 years | 360 mg per day |
Recommended Daily Allowance of Magnesium for BreastFeeding Women
| | |
| --- | --- |
| Age Group | Magnesium RDA |
| 14-18 Years | 360 mg per day |
| 19-30 Years | 310 mg per day |
| Above 30 years | 320 mg per day |
Recommended Daily Allowance of Magnesium for Children
| | |
| --- | --- |
| Age Group | Magnesium RDA |
| 1-3 Years | 80 mg per day |
| 4-8 Years | 130 mg per day |
| 9-13 years | 240 mg per day |