Today, most decisions are informed by data - whether they are about the economy, finances, insurance, healthcare and any other sphere of life. It is therefore not surprising that there are devices that you can use to collect data about your body. Fitness trackers such as the Fitbit Charge HR have become quite popular. You can track the total number of steps you take in a given day, your heart rate, floors climbed, distance traveled, calories burned and quality of sleep. The HR Charge also comes with a silent alarm feature and a clock to keep you on your toes. You can actually use it as a classy watch for any occasion.
Is Fitbit Charge HR Waterproof?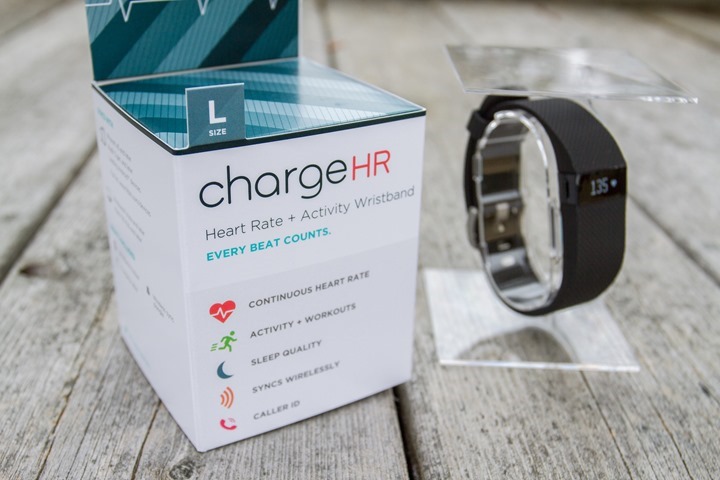 No. The Charge HR is only water-resistant like all other Fitbit trackers. This means that you can wear the device in the rain and it can withstand the occasional water splash. If you sweat a lot when working out, you won't need to worry about damaging the device.
You can submerge the Charge HR up to 10 meters or 1 ATM in water, but you shouldn't use it when swimming. It cannot withstand the force associated with swimming strokes. Any Fitbit Charge HR waterproof rumors you might have heard are false as has been proved by numerous tests.
Make sure to remove your tracker when you're not using it. This will give your skin time to breathe. Any time the device gets wet, make sure to dry it completely before using it.
FAQs About Fitbit Charge HR
1. How Do Call Notifications Work?
You can set up your tracker in such a way that it alerts you whenever you receive a call. You do not even have to have your phone with you. The only requirement is that your phone is within a radius of 20 feet. This can come in handy at home, in the office or when you're hiking or working out. When you have an incoming call, the Charge HR will vibrate and the name or number of the caller will appear on the tracker's display. You can opt to dismiss the notification by pressing the tracker's button. The only requirement is to have a compatible phone. The Fitbit app works with more than 120 Android, iOS and Windows Phone devices. You can get a breakdown of all the devices here.
2. Can I Use Fitbit Charge HR for Activities That Aren't Step Based Or Cycling?
Charge HR is primarily meant for step-based activities, but it also performs well in non-step based activities such as cycling. When you set it to exercise mode, it can help you track all sorts of activities within a specified time frame. It works on the same principle as a car's odometer.
3. How Does The Fitbit Charge HR Track The Heart Rate?
The Charge HR uses the PurePulse LED lights on the device to detect changes in blood volume. This data is used to compute the heart rate based on a complex algorithm.
4. What's The Silent Alarm?
The silent alarm feature allows you to set alerts that make the tracker vibrate gently at the set time. You can set up the silent alarm from your mobile device or a computer. It works just like a an alarm clock would.
5. How Does Step Tracking Work?
With the help of a 3 axis accelerometer, the Fitbit Charge HR analyzes acceleration data to provide users with accurate information about patterns, intensity, duration and frequency of their movements. This helps determine the number of steps taken among many other metrics.
6. How Does the Tracker Count Floors?
One of the outstanding features of Fitbit trackers is their ability to keep track of the number of floors you have climbed during a given time frame. The device uses an altimeter to calculate the altitude based on the atmospheric pressure. It registers a floor when it detects continuous motion along with an elevation of about 10 meters.
7. How to Track Sleep
To track your sleep patterns, you just need to wear the Charge HR to bed. It automatically detects that you're asleep and defaults to sleep tracking mode.
8. How Does The Tracker Transfer Data To the Website?
The Charge HR syncs automatically every 15 minutes. For this to work, it has to be within a reasonable range to a mobile device or wireless sync dongle connected to a computer. It uses the internet connection of these devices.
9. How Long Will Charge HR Go Without Recharging?
After you have fully charged the tracker, you can expect the battery to go for about 5 days. You can opt to receive notifications about low battery via email or your mobile device.
10. Is It Possible To Share My Data On Social Media?
You can share your weekly averages on Facebook and Twitter. The Fitbit app also allows you to connect with your friends on Facebook such that you can compete against each other.
11. How to Track Food Plan
The ability to use Fitbit HR Charge to track food comes in very handy. Tracking is based on food plans, which help achieve and maintain your weight goal. This will require you to log your meals on a daily basis in order to track your caloric intake and burn.
To set up a food plan, you have to log in to your Fitbit dashboard then do the following:
Click "Log" and then "Food"
Click "Get Started" in the food plan section
Enter your plan intensity, target weight and starting weight when prompted. You will get an estimated time frame for achieving your goal.
The food log will help you determine whether you are on course to achieving your goal or not. The Calories In vs. Calories Out meter provides a clear description of where you are and where you should be by comparing what you eat to your activities. Since the data updates in real time as you work out, you can plan your diet better.