The Fitbit Charge is an activity tracker wrist band that lets you keep track of your daily activities. The device features a heart rate monitor along with a plethora of other activity and fitness tracking features. The device is available in slate, black, burgundy and blue and is available in 3 sizes - extra large, large and small. Charge replaces the Fitbit Force, which was recalled. Check with your local authorized retailer for availability. Many wonder: is Fitbit Charge waterproof? This and more questions will be answered conclusively in the article.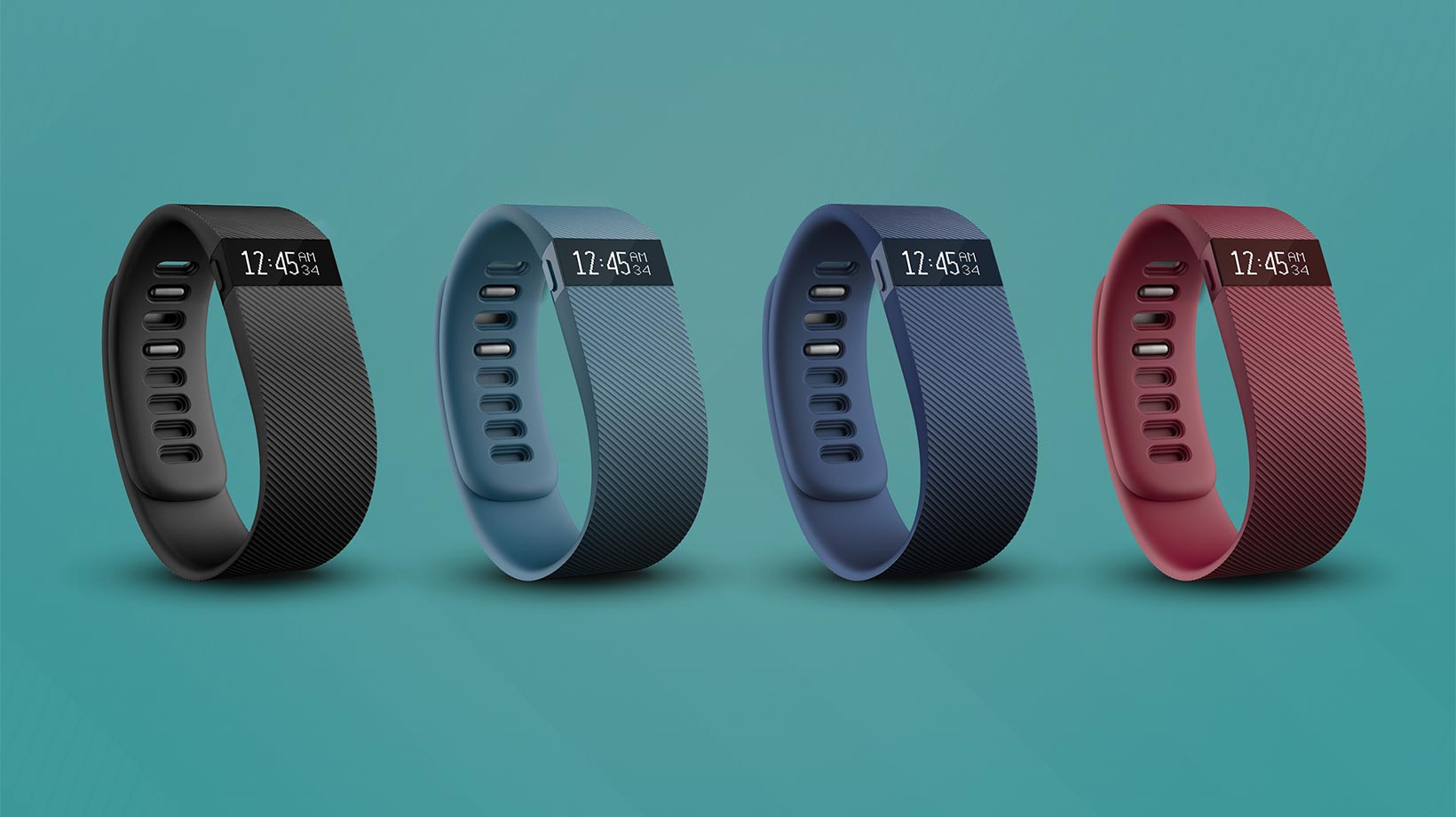 What Does Fitbit Charge Track?
Fitbit Charge can help you track the number of step you take, the distance you travel, the number of floor climbed, the number of hours you sleep and how well you do it, and finally the number of calories you burn. To keep you on your toes, Fitbit Charge comes with a silent alarm and a clock. You can keep track of incoming calls on your phone if it is within a reasonable radius. The only downside to the device is that it won't pass a Fitbit Charge waterproof test.
Is Fitbit Charge Waterproof?
Well, not quite. The thing is, Fitbit Charge is water-resistant. This means that you can walk with it in the rain and it can withstand the sweatiest workouts, but it should not be used when swimming. While it is unlikely to get damaged, you should also avoid getting into the shower with it. In fact, you should take it off every time you get the chance to give your skin a chance to breathe. If you do get the Charge wet, dry it thoroughly before you put it back on.
Fitbit Charge is water resistant to 10 meters or 1 ATM. This means that you can submerge your device and it will still work. However, it won't withstand the force associated with swimming. You shouldn't also exceed the stipulated depth of 10 meters.
So, is Fitbit Charge waterproof? You have your answer.
Fitbit Charge FAQ
Fitbit Charge is not only a good tracker, but it also makes for an excellent time piece. You can press a button to see the current time on the sleek display. It can go with any outfit and can go for several days without need for recharging. If you wonder – is Fitbit Charge waterproof? You have your answer, and here are more questions that you might have.
1. How Do Charge Call Notifications Work?
Any time you receive a call and your phone is within a radius of 20 feet, the Fitbit Charge will vibrate and display the name or the number of the caller. The caller's details will scroll across the device's display until you answer the call. You can always opt to ignore or dismiss the notification by pressing the button on the tracker. Your phone also needs to be compatible with the Charge.
2. Can My Mobile Phone Work With Fitbit Charge?
Fitbit Charge works with several Android, Windows Phone and iOs devices. The list is constantly being updated. Click here to for the list of compatible devices.
3. Can Charge Be Used For Cycling and Other Non-Step Based Activities?
Charge is very accurate for step based activities such as running and walking. Nevertheless, it can also be used for any other activity logged on the dashboard. You can receive caloric burn estimates and credit for all activities. The device has an exercise mode that lets you bring greater visibility to any activity for a specific time frame similar to a vehicle's odometer.
4. What's The Fitbit Charge Made Of?
The Fitbit Charge is made of a durable and flexible elastomer material. This is the same material used in most sports watches. No adhesives are used on any part of the device that comes into contact with the skin. It comes with a stainless steel clasp, which contains nickel. The amount of nickel in the steel meets the European Union's strict Nickel Directive.
5. How Does The Device Track Sleep Patterns?
The Fitbit has a motion sensor that helps determine whether you are asleep, awake or restless. This data is used to compute sleep efficiency. The best part about this feature is that you do not need to tell the Fitbit when you go to sleep. It will automatically detect that you're asleep.
6. What Is the Silent Alarm Feature?
The silent alarm feature is designed to wake you up gently or alert you at a specific time of the day. You can set up the alarm up to 8 times from a computer of a compatible mobile device. If you need recurring alerts, you can set up the silent alarm feature to go off several times during the week. For example, you can set it up to go off every day at the same time.
7. How Does FitBit Charge Track Floors
To better understand your movement, the Fitbit Charge uses a 3-axis accelerometer. The acceleration data is analyzed to provide a detailed breakdown of duration, frequency, patterns and intensity of movement. This information is then used to determine the distance you've travelled, the steps taken, quality of sleep and calories burned.
8. How Does The Fitbit Charge Data Get To The Website?
The device syncs every 15 minutes with the website when it is within range of a compatible mobile device or when the wireless sync dongle is plugged into your computer. It simply uses your phone's or computer's internet connection.
9. How Long Before I Recharge The Battery?
Once you have charged the Fitbit Charge fully, you can go up to 10 days without need for recharge. When it is time to recharge, the Fitbit will notify you. You can also receive battery notifications ia your mobile phone or through email.
On a full charge the battery lasts 7 to 10 days. When it's time to recharge, your Charge will show a low battery, and you can also choose to be notified via mobile device or email.
10. Can I Share Fitbit Charge Data on Social Media?
You can opt to share your weekly averages on Facebook and Twitter. You can also share data with Facebook friends and compete against each other. This is a great way to stay in shape.
Bottom Line
Fitbit charge is not a highly sophisticated device as it offers a somewhat basic activity tracker. Nevertheless, it does have a sleek design and the best in class website and app. The device also offer great integration with various fitness apps such as MyFitnessPal and has strong social features that allow users to have a competition leader board that makes working out more fun and interactive.