Quite similar to peanut butter, Nutella is a chocolate-hazelnut spread and a popular healthy breakfast option for people around the world. It has a taste relatively sweeter than peanut butter, which is another reason why it is quite popular. While Nutella is definitely a popular choice, is it healthy too? Commercials force you to believe that it is a healthy product to enjoy and give your kids, but is it really so? Or can you make it a part of your diet. Let's find out more about it.
Is Nutella Bad for You?
Yes, Nutella is bad for your health. Considering the fact that people buy a Nutella every 2.5 seconds it is definitely among the bestselling spreads in the world. However, that does not mean it is good for your health. In fact, you may have to deal with several issues when you eat Nutella too often.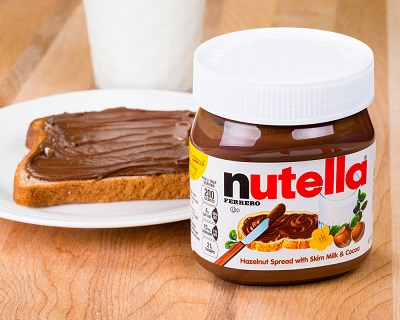 Is Nutella bad for you? A look at the things it contains will help to make it clear. In addition to cocoa, hazelnuts, and skimmed milk powder, it also contains modified palm oil, sugar, lecithin and vanillin.
Sugar: Consuming just a couple of tablespoons of Nutella provides you with 21g of refined sugar. Excessive consumption of refined sugar is the leading cause of diabetes and obesity in the world today. Not only do you get refined sugar from Nutella, you also get about 11g of fat with 3.5g of it being saturated fat. The combination of saturated fat and sugar also puts you at a greater risk of developing heart disease.
Soy Lecithin and Vanillin: These are probably the most dangerous ingredients found in Nutella. Soy lecithin in particular is bad for your health because it is a GMO product and leads to issues such as obesity, thyroid dysfunction, constipation, and breast cancer. Vanillin is used to create a flavor of true vanilla, but it is a cheaply produced chemical that contains MSG as well as small amounts of neurotoxins that can kill brain cells.
Modified Palm Oil: It is a highly processed oil and is not nearly as nutritious a natural palm oil. Manufacturers make use of refined and modified palm oil because it has a longer shelf life and tastes better. Some companies also use modified palm oil in place of hydrogenated oils, which leads to several health issues, especially when you consume it regularly.
Is Nutella bad for you? Yes, it is, and that is mainly due to the presence of fats, chemicals, and refined sugar in it. However, Nutella also contains hazelnuts, which are a great source of flavonoids such as proanthocyandins that improve blood circulation and brain function. Even though hazelnuts are good, they are also high in calories and cannot reverse the negative effects of soy lecithin, fats, sugar, or vanillin.
Alternatives to Try
When you know Nutella is bad and you should avoid consuming it, you may also be wondering if there is anything else you can replace it with. There are actually many options.
1. Hemp Chocolate Spread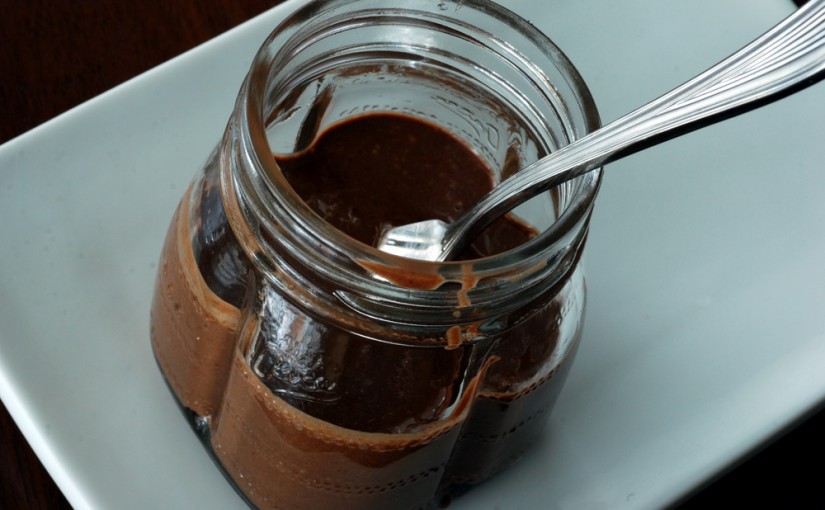 Ingredients:
¼ cup each of hemp seeds, coconut oil, and dry roasted hazelnuts
1/3 cup of raw cacao
2 tablespoons of honey
Pinch of sea salt
Instructions:
Add all ingredients in a bowl and mix them well until smooth. You can add more sweeteners for better taste.
2. French Toast with Wings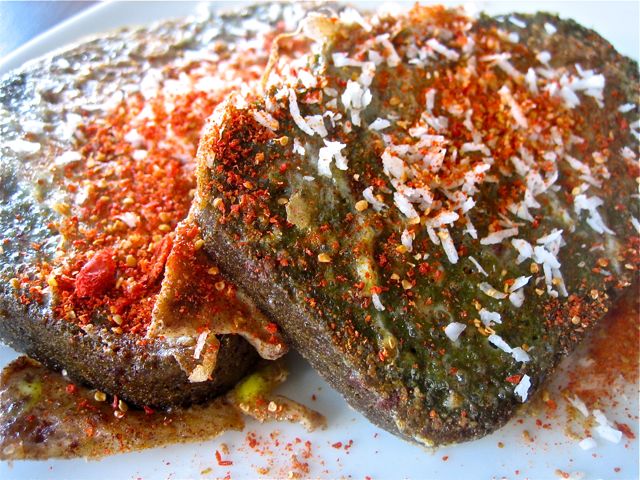 Ingredients:
4 slices of bread
A teaspoon of cinnamon
2 eggs
Half teaspoon of nutmeg
Pinch of allspice
Pinch of love
Coconut oil for cooking
Instructions:
Cut small slices of bread.
Mix spices and eggs together.
Place eggs and bread into a bowl and leave for a few minutes until the pieces soak up the mixture.
Heat a skillet and apply coconut oil. Cook the pieces of bread on medium heat. Be sure to flip it over when underside is dry.
Pour any leftover egg over the bread when it is in the pan.
3. Strawberries with Hemp Faux-gurt Treat
Is Nutella bad for you? Yes, it is. But don't worry; this recipe is a healthy option to satisfy your cravings.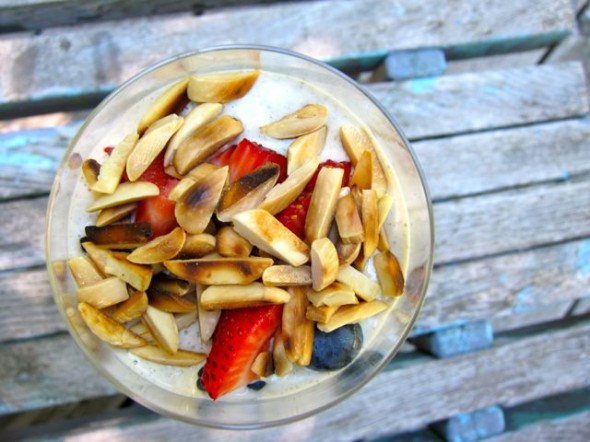 Ingredients:
Half cup each of strawberries, blueberries, and hem faux-gurt
¼ cup of dry toasted, slivered almonds
Instructions:
Start by layering hem faux-gurt with berries and stop when you reach the top of the glass. Be sure to alternate between a scoop of cream, berries, cream, and then more berries.
Place it in the refrigerator for about half an hour.
Take it out and sprinkle with almonds.
Serve!
4. Pancakes with Bananas and Berries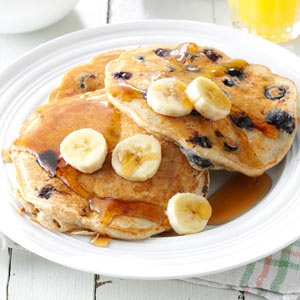 Ingredients:
A cup of brown rice flour
¼ cup of arrowroot starch
1/3 cup of cocoa powder (raw)
A teaspoon each of baking soda and baking powder
2 tablespoons each of chia seeds, honey, and coconut oil
2 bananas
¾ cup of warm water
A cup of blueberries
Option Toppings
2 tablespoons each of grated coconut, flax seeds, goji berries (ground)
Equal parts each of maple syrup, coconut oil, and flax oil
Instructions:
Take a large mixing bowl and add your dry ingredients to it – this includes baking soda, baking powder, arrowroot starch, cocoa powder, and brown rice flour.
Add warm water, ground chia seeds, honey, bananas, and coconut oil to a blender and blend well. Pour this mixture in the bowl with your dry ingredients and add blueberries as well.
Heat your skillet – you should first heat it to a level that water sizzles on the pan and then return it to medium. You can use butter or coconut oil to prevent sticking.
Get about ¼ cup of batter and stop cooking when you see bubbles. Flip and repeat the same and then serve with syrup blend and sprinkled topping.